About Lady Fontaine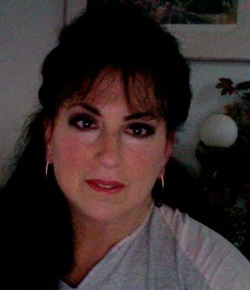 Lady Fontaine has been on a spiritual path since she was a youngster. As a young child she was able to communicate with those who passed over and just seemed to 'always know' what was going to happen. Spirits of those who passed on were always attracted to her energy. As she matured she realized that she was 'unique' and not everyone intuitively 'KNEW' what was going to happen beforehand nor did they communicate with the other side as she did. So she began a lifetime journey into discovering the secrets of the metaphysical world. She knew early on that she had a specific 'purpose' for this lifetime and has spent much of it searching for her own 'answers'. In her teens she began studying the Mayan culture and their amazing discoveries and culture. Then she turned her spiritual quest to Pagan and Wicca religions and eventually expanded to eastern beliefs and New Age. Through the years she has taken the pieces of what resonated within her and integrated them into her own belief system.

Lady Fontaine began her metaphysical career close to 35 years ago as a healer and medium. At first, she was reading for friends and relatives but word traveled fast. She quickly had a following. Back in the day before the internet she did readings from her home or office and people traveled from all over the US to get a reading with her.

Lady Fontaine comes from a family of mediums. As a young adult her dad confided in her that he was a natural born medium. Some what of a reluctant one to say the least! But, through the years he had visitations from the 'other side" many times. Clearly her abilities are natural and her birth-right.

Lady Fontaine has a degree in psychology. Psychology is one of Lady Fontaine's passions. As a teenager and into her 20's she studied both psychology and spirituality and came to realize that the psychologists and spiritualists were basically saying '"the same thing, but in different words. That resonated within her as she went on to develop an extremely effective system of 'awareness' and 'empowerment' which she teaches to her students. Today, Lady Fontaine gives accurate and honest psychic readings and integrates her combined knowledge of psychology with Life Coaching and has developed a dynamic and effective Transformational Techniques which she teaches to her clients. Watch for Lady Fontaine's next book (due out in 2016).

Lady Fontaine is an Certified Authentic Master Psychic, Therapist, Certified Life Coach and Hypnotherapist.
---