---
Certified Master Psychic, Certified Life Coach & Relationship Expert

---
2008, 2009, 2010, 2012 & 2015
Awarded 'America's #1 Love Psychic' Title by
the International Certification of Psychics (ICP)
(aka The Love Doctor)

One of the Top Ranked Psychics in the world!

---
---
~ Clairvoyant - Clairsentience - Clairaudient - NO TOOLS! ~

---
As of October 2015 - Over 407 (documented!) clients got married due to Lady Fontaine's psychic and/or coaching guidance & 1,000's of saved relationships! Need help? Contact Lady Fontaine for a reading or life coaching session today!

ACCURATE - HONEST - DETAILED - COMPASSIONATE

Lady Fontaine is an "OUTCOMES" Reader! Very detailed!
She KNOWS how the future unfolds!

~ Internationally known psychic! Clients in over 25 countries! ~
(over 80% of her clients are RETURN clients!)

---
Top Ranked Since 1998!

---
Known as one of the top
WALL STREET PSYCHICS!
Career & Business Advice!




Searching for your soulmate? Trying to save a relationship? Confused because your partner is distant or absent? Get answers and HELP today! Schedule a Reading with Lady Fontaine Today!

---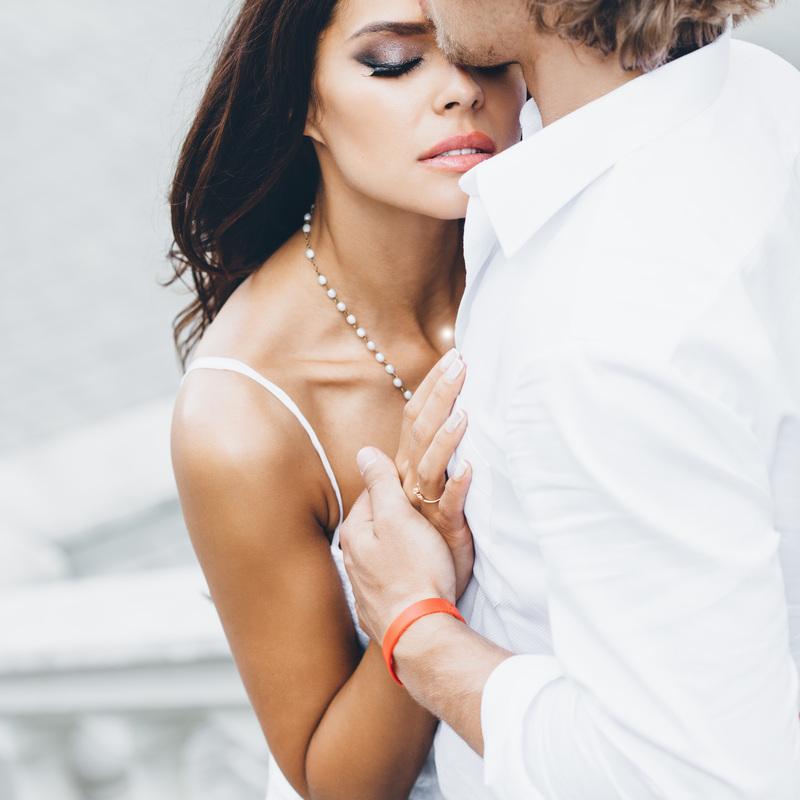 | | | |
| --- | --- | --- |
| Relationship Issues and Questions. | Career Questions & Issues | Learn how to Use the Law of Attraction to YOUR advantage! No one does the Law of Attraction like LadyF does! She KNOWS the SECRET! |
---
Over 20 years consulting experience working with wall street execs!
| Certified Forensic Psychic |
over 30 years experience with Law Enforcement

---

Certified Master Psychic. Certified Transformational Life Coach. Advanced Certification in Thought Field Therapy and Hypnotherapy.


Check out our Seminars and Workshops


Lady Fontaine is certified by the International Certification of Psychics. She has been ranked in the top 10 psychics worldwide for 12 consecutive years. Her clients affectionately call her The Love Doctor and consider her one of the top love psychics in the world! She has over 25 years experience giving psychic readings.
---
~ TESTIMONIALS ~

---
"I believe that people are put in your path for a reason and I am very grateful that Lady Fountaine was put in mine. Confused, emotional and feeling lost, I searched for the perfect physic to TELL me about my future and came across her blog. It was the best call I have ever made. Not only was I introduced to Lady Fountaine the physic, I found the person that would guide me through my past to GET me to my future. The person that would help me discover my inner self, the child within. During a very emotional call, multiple questions and her being the most patient person I know, she mentioned her services as a life coach. I remember her words exactly, "you need to fix yourself, love and respect yourself, know that you are worthy and find your happiness within. You must get yourself straight and with that you will have the chance you are looking for." I immediately knew I was going to be okay. Her guidance in the first session was incredible and I hated to hang up the phone. Her personality is so understanding, caring and friendly but yet firm. She will never tell you something that isn't true and never something just because it's what you want to hear. After my second session, I read and re-read her articles and included her advice in my daily routine. I understood the "duality" of my feelings, changed the negatives to positives, repeated my affirmations and felt like a different person in just a short period of time. I could feel myself getting stronger and stronger and suddenly my friends could see it! Now when I have a negative feeling or thought, I can hear her voice in my head, I regroup, find the "duality" allow it, fix it, and move on. Her guidance has helped me immensely and her friendship will be cherished forever. If I had a sister, I imagine she would be just like her. I AM GRATEFUL that Lady Fountaine is in my life. Her strength in helping and guiding is incredible."

- Debbie


Rarely do you find a psychic or a person as loving, generous and caring as Lady Fontaine is. She motivates you and genuinely cares about you. She helps you better your life and she does it with compassion, humor and intelligence. Lady Fontaine has been a beam of light in my life and I treasure her and the day I found her.

- Dana, Orange County, CA

---

"I was editor of a leading ladies magazine headquartered out of New York City for over 20 years. I met Lady Fontane about 18 years ago when she had a radio show in New York on AM radio. I was a guest on her show. She gave me a few predictions and I really didn't pay all that much attention until one after the other began coming true. Lady Fontaine and I have become very close friends; I consider her one of my dearest friends in the world. She has saved a few relationships for me and helped me get rid of a few others. She has guided my career so I became a leader in the fashion industry. When lady Fontaine talks - I listen. Her guidance is exemplary!"

- Rebecca, (Editor and Fashion Stylist) New York City

"There are few people that come along in life that are willing to give of their time and their hearts. Lady Fontaine is one of those individuals. She is insightful and honest and that's above and beyond her intuitive gifts. She has truly become an inspiration in my life!"

- Michelle S., Maryland

---

"Amazing! OMG I have the chills. Lady Fontaine is the BEST psychic. Fast,accurate and her predictions come true! I am completely floored."

Ginger F., New Hampshire

---

"I have been a client of Lady Fontaine's for over 7 years. As her website says - she is the REAL DEAL! Her readings are jam-packed with details. She doesn't ask questions but she provides details and specifics. And she does what other psychics don't do - she teaches you how to CHANGE YOUR LIFE FOR THE BETTER!!!

I used to be a psychic junkie going from one reader to the other. Now, I only contact Lady Fontaine"

- Christie L., Texas

---

"AWESOME PSYCHIC READER! AWESOME PERSON!! VERY ACCURATE AND DETAILED! SHE TELLS YOU WHAT OTHERS DO NOT SEE."

- John H., New York

---

She isn't in the top 10 best psychics in the world - she *IS* the ABSOLUTE #1 BEST!

- Delores, Littleton, CO

---

I am an actress. Lady Fontaine has guided my career for the past 7 years and things have picked up amazingly. She tells me before an audition if I should go or not. She always knows the right spots for me. She predicted my past several roles months before I even got them. what I especially love and appreciate is sometimes she'll drop me a quick email with a name, a company, a phrase or director or producer or casting agent and tells me that she doesn't know what it means but it is lingering in her head. Most of the time I recognize a name or person or company and know how to connect the dots to make the connection. I don't know what I would do without Lady Fontaine. She is a gift from god! Other psychics charge you for every breathing moment, not Lady Fontaine. She shares her gift with those she loves and cares for.

- Lori, NYC

Lady Fontaine is incredible! She is fast, accurate, compassionate and very in-tuned to every situation I ask her about. She is generous with her time and I love her! - Samuel T., Arkansas

---

"She is the best -#1 best Love Psychic for sure! She see's beyond the now into the ultiamte outcome. Amazing! I highly recommend her."

- Pierre L., New York City


---

"I can see why they call her the NUMBER ONE Love Psychic. She rocks! She saved my marriage. She told me what my husband was feeling and doing. She told me how to save my marriage. I followed her advice and we have been together for 31 years total. I still call Lady Fontaine for assistance frequently and she always offers me the help I need. She is a sweetheart and I am honored to be her client".

- Claire, Versailles, France

---

"There are no words to explain my gratitude to lady Fontaine. She has been there for me through the years every time I needed a friend, a guide a counselor to help me along life's path. She is a wonderful human being and a fabulous psychic. Her predictions come true in a timely fashion. I admittedly am a psychic junkie and call several other psychics. Lady Fontaine consistently is accurate; when others fail me. I am getting close to the point where I confer only with her."

-Beverly, Lanai, HI


"Simply sensational! The best psychic. The best coach. The best friend! I treasure her!. Did I say she was amazing? She reads the futre like no one else. The best outcomes reader in the world."

-Liz, Centrepoint IN


---

"It is my pleasure to give Lady Fontaine a testimonial. She is honest, accurate and compassionate. She has a remarkable gift and uses it to help her clients. Those who are lucky enough to find Lady Fontaine will recognize her uncanny gift and trust her guidance. I am grateful to have found Lady Fontaine and to be her client. I am honored to be her friend."

-Vera, Church Hill, MD

---

""I signed up for one of Lady Fontaine's workshops many years ago. She is a captivating speaker who gets her point across. After attending her workshop I got a psychic reading and when I walked into her room she told me immediately who was traveling with me; my grandmother and she described her to the T. I was sold. She has continued to thrill me with her depth of information with every reading she has given me. She has a talent from above and we as her clients are blessed to have her in our lives.

-Fiona, NJ
---
~ LIFE COACHING TESTIMONIALS ~

---
Previous to my life coaching session, Lady Fontaine had done a physic reading for me. The readings were extremely accurate. However she had told me know there were emotional blockages in my energy. She picked up that I had old wounds caused from issues with my dad that needed addressing which ultimately was the reason I had an occurring pattern with men in my life. I live in the UK and she encouraged me to find a life coach based here to help me.

I was drawn to Lady Fontaine through her honesty, directness and guidance and felt like I could trust her, so I chose to book life coaching sessions with herself using skype.

I was slightly skeptical about how any emotions about my dad would come out, since he wasn't there much of my childhood I truly didn't feel it affected me. How wrong I was!

To say these life coaching sessions have changed my life and opened my eyes would be an understatement.

The first session was very intense and 3 hours long…. you may wonder how on earth you're going to be able to talk or listen that long…but trust me it flows easily and time flies. After my first session it was like a light bulb had gone off in my head, I can't explain it, it's like I could finally understand why I felt the way I did and why I had drawn certain incidents into my life, straight away I couldn't wait to begin my inner work.

For 2 weeks solid I did my work, I re-listened to my recording of the session with LadyF most days, for me I feel blessed as I could connect with everything she was telling me. You can't think your way through this process and trust me if you're going to go for life coaching – Lady F herself will tell you this many a time, you have to feel it!

I had my second session yesterday and in just such a short space of time I feel settled, calm and noticed things becoming lighter and am enjoying building a relationship with myself – a phrase that before you do inner work I don't think you can appreciate. Once you are given the steps it's entirely up to you to do the rest of the work. I can't promise everybody that it will only take 2 sessions – and I know I still have some work to do but I will be internally grateful for this amazing woman to have been put in my life and open my eyes, it's by far the best thing I ever decided to do!

- T.Price – National Account Manager – London UK


For years I had managed, quite successfully, to attract the wrong kind of man. Every single time. Every single relationship. From 5th grade all the way through to my marriage and after my divorce, when I gently dipped my toe into the dating world, post 40.

But it was at this time, mid-life, when I realized I really didn't want the wrong man. I wanted a real, loving, kind, consistent relationship but I couldn't because I hadn't a clue that the reasons I attracted the wrong men stemmed from my childhood. Not only was I brought up on the All American Girl diet of romantic comedies and white knights (even if the strict Catholic nuns told us we had an obligation and to go out and change the world), I didn't understand that I was also raised in a household full of emotional chaos. I thrived on that chaos and looked to unstable relationships to give me what I thought was normal.

Until I met Lady Fontaine. Her Five Steps to Emotional Healing brought me true emotional healing and emboldened me to protect myself by honoring myself so that I no longer would draw in the kind of relationships that didn't allow me to thrive and grow. And once I did that--literally, as soon as I truly 'got it,' I drew in the most loving, real, genuine partner that a girl could ask for.

You can read all the books you want. You can learn all the mantras, light all the candles, understand that it begins with you... but until you truly get to a point when the healing takes place, you won't change your habits, simply because you can't.

-Rhonda T., Business Partner, - San Francisco, CA


Nearly three years ago I was in a bad place in my life, unhappy with work, myself and my most important relationship fell apart. My life was in dire need of a transition but I didn't know where to start. I've always been the strong, aggressive person climbing the career ladder, wanting to be everything to everyone and helping others solve their problems. This was the first time in my life where I had no idea which direction I needed to go in. By accident I found Lady Fontaine which turned out to be such a blessing, My life coaching experience with her has helped me to reach my goals, rediscover who I am and what's important to me, but most importantly, she walked me through many discussions and exercises to identify how specific patterns in my childhood and overall life experiences have affected current patterns - taking me to where I am today.

Coaching with Lady Fontaine is always productive. She really cares about your well-being and is truly supportive and compassionate. LadyF is skillful and adept at helping me focus on what is truly important to me, what road blocks I'm facing and what steps I should take to accomplish my goals. This has been a long, challenging process but worth every minute as things are finally falling into place.

LadyF is very upfront and may not tell you what you want to hear but if you really listen carefully, with an open mind, you will agree with her observations, thought process and recommendations. She is a gem and you will be in great hands if you decide to work with her.

The best coach out there, in my opinion!

-Josie T., Vice President, Chicago ILL


---
If I had not contacted you or did the work that you showed me, what would have happened is I would have sold my office after 1 year, bought another office and continued on the path of ups and downs..and sort of see what happens.

Since I have done my work ( and sure there is more to do ) I have been able to not only understand things better with my past, but use them for a better future. Not to mention not to repeat the pattern with my kids.

As I type this today, in the past I would look at other chiropractic offices for sale..as I was like maybe I should move there as that was the magic spot. I recall seeing these offices for sale and realizing that my office does better that those offices. I was like wow that office does well, and then oh wait we collect more than that.

What is interesting..as I do my job and let the patients decide if the care is for them or not. Some will not follow thru, but many do.

Last year I had my best year in practice ever. This is in a state with bad insurance and a working class town where many people do not have extra $. This year I am on pace to blow last year out of the water. Today we saw 9 new patients. That is in one day. Those were ALL referrals. We were so busy today that 2 patients left! That is crazy.

Now I could have sold this office and moved on or back somewhere, but I did not. I took a stand realizing that sometimes making a change just to make a change is not the best course of action.
I 100% faithfully understand that my inner world = my outer world. What WE focus on expands.

I feel that with the help of Lady Fontaine's coaching, I was able to handle the difficult feelings and put an understanding with them to allow for healing.

Take the additional fact that I am completely in the middle of a 2nd book thanks to LadyF's confidence in my subject matter..AND... 2 companies interested and we are so close, to getting a deal for my invention.

While many of things could have happened anyway, I would say that the success would not be sustained without the help of LadyF. To further live me life in a negative way only hurts ME..and no one else. Why would I ( or anyone ) choose to derail my success or happiness.

It is not like I am a constant Debbie Downer..but you can only fake it for so long. Deep down is where I continue to heal. I cannot wait to read LadyF's latest book and further my work.

Where I think many people miss is gratitude. I was and am thankful for my kids and wife of course. But when you really FEEL gratitude of what you currently HAVE, and build from that, the abundance that awaits you is probably greater than you can imagine.

I don't say thank you enough, I do bitch and moan still ( but not as much )..I at least have learned the "gift" and "lessons" and I hope one day to truly "Connect the Dots!"

thank you! -Dr Rich Sheppard, Chiropractor, NC


I came to know Lady Fontaine through a psychic network. My first contact was through an e-mail in which I wrote to question a confusing and hurtful relationship. In my heart, I already knew the answers to my questions, but wrote to Lady Fontaine for clarification and verification. Her e-mail reading was 100% accurate, as she precisely described someone's personality and behavior. She was so precise, that I immediately thought she personally knew who I was inquiring about!! This in turn compelled me to call her. My relationship did not have a happy ending, but through her honesty I found peace, and healing with regards to my situation.

During one of my phone calls, Lady Fontaine helped me realize that I kept attracting the same kind of men, those who would ultimately be disrespectful and hurt me. It was then, that she invited me to a life coaching session. It has never been easy for me to talk about my personal life. Childhood teachings taught me "big girls don't cry" and I learned to keep my problems myself. Conversely, I immediately found her trusting and was able to speak of my painful past and confide in her.

After one session, she helped me become aware of the repeating patterns in my life, and how lessons learned as a child, lead me down this path. In working with Lady Fontaine, as a life coach, I quickly learned how to forgive and love those who had caused me pain; learned how to forgive and love myself; and how to put my faith into the universe for special requests.

Whether you are spiritual and believe in angels or mystical and believe in fairies and guides. I strongly believe that she is all of the above!! I believe that she has been blessed with an incredible gift…she is able to see and speak the truth and help those of us, who unknowingly become lost in life, find themselves back on track.

I believe it was destiny that led me to her home page on Keen. I will be forever grateful for her coming into my life, and for being someone I can share the most dark and painful aspects of my life (those I have kept secret and never shared with anyone), for her honesty, guidance, and for her friendship.

With heartfelt gratitude, - Deborah S., CT

"Working with Lady Fontaine has been one of the most rewarding and incredible experiences of my entire life. I read about her on another website and contacted her for a psychic reading. I was amazed at her accuracy. I have had many other well-known psychics read for me and sadly the majority of their predictions did not come true. Lady Fontaine, on the other-hand, read for me and within weeks many of her predictions began to come true.

Then I began life coaching with her and I realized not only is she an amazing psychic but she is a generous, talented and gifted life coach. She hones in on things within minutes and guides her clients to clarity. Within weeks I was able to connect the dots and understand why I have been 'stuck in my life'. This changed my life.

Through the years I have continued to contact Lady Fontaine for readings and for follow-up sessions. I think of her as my lifeline and best friend."

I highly recommend Lady Fontaine to everyone who seeks a REAL psychic and the BEST Life Coach ever!

- Sara W., Business Owner, Ocala Florida